Meet Your Local Producer: Andrew McBath at Banner Butter
There is no right way to prepare a dish, but there is a good way. Andrew McBath at Banner Butter is helping you do it the good way by making your butter with local premium ingredients from your community.
We can't tell you the right way to cook, but we can say that supporting your friends and your community is absolutely the good way. Read on to learn more about your local food scene and the Georgia producers that are getting you the freshest ingredients.
Good Fat Comes Back
"It's one of the few elemental foods out there."
Butter had a little fall from grace as many Americans shifted to a "low fat diet" to eliminate unnecessary calories from their dishes. But now everyone has pulled a u-turn, and we're on to better things, like "good fat diets" and butter -lots of butter.
Since this knowledge of good fat has returned to the mainstream, people are quick to add butter back to their meals -especially slow-churned butter with higher fat. We spoke with Andrew McBath at Banner Butter about why his high-fat butter is the perfect choice for most every dish.
About the Butter
As we shift away from fear of fat, butter is there to meet us with natural fats that promote a healthy body. And, Banner Butter has decided, if we're doing butter, we're going to do butter right.
Besides being high in the butter fat that the market is asking for, Banner Butter is also made from completely local ingredients and with an attention to detail that only a small-batch organization can have.
Grass-fed dairy cows from area farms that are happy and hormone-free yield the creamy yellow, better-tasting milk that Banner Butter uses, according to Andrew.
Additionally, Andrew takes up to 20 times longer to culture, churn, and chill his butter than large-scale butter-making methods do. It takes over 36 hours for a single small batch to culture. Whether it's sweet or savory, Banner Butter is paying close attention to your slow-churned batch all the way from the dairy to the perfect packaging.
Andrew points out that Banner Butter, in its simplest applications will make any dish shine. "We do things like throw it on some salmon, put it in a roasting pan with some cauliflower. It's really easy."
Banner Butter offers plenty of options including a roasted garlic and a seasonal smoked sea salt compound. See the recipe below to inspire your own dishes.
Also available on Farm'd is Banner Butter's authentic buttermilk. Made hand in hand with the butter, this buttermilk is a delightful refresh on what is stocked in grocery aisles. It is made from the butter making process, and therefore has a more defined flavor.
"It's a good product. Because it's so acidic, it works well with biscuits and in marinades," Andrew says about the buttermilk.
About the Producer
Not only is butter going big across the nation, but it has also become a staple in Andrew's own home -that's when you know it's good. His family of four uses Banner Butter's compounds to roast vegetables for simple meals imparted with delicious and healthy butter fats.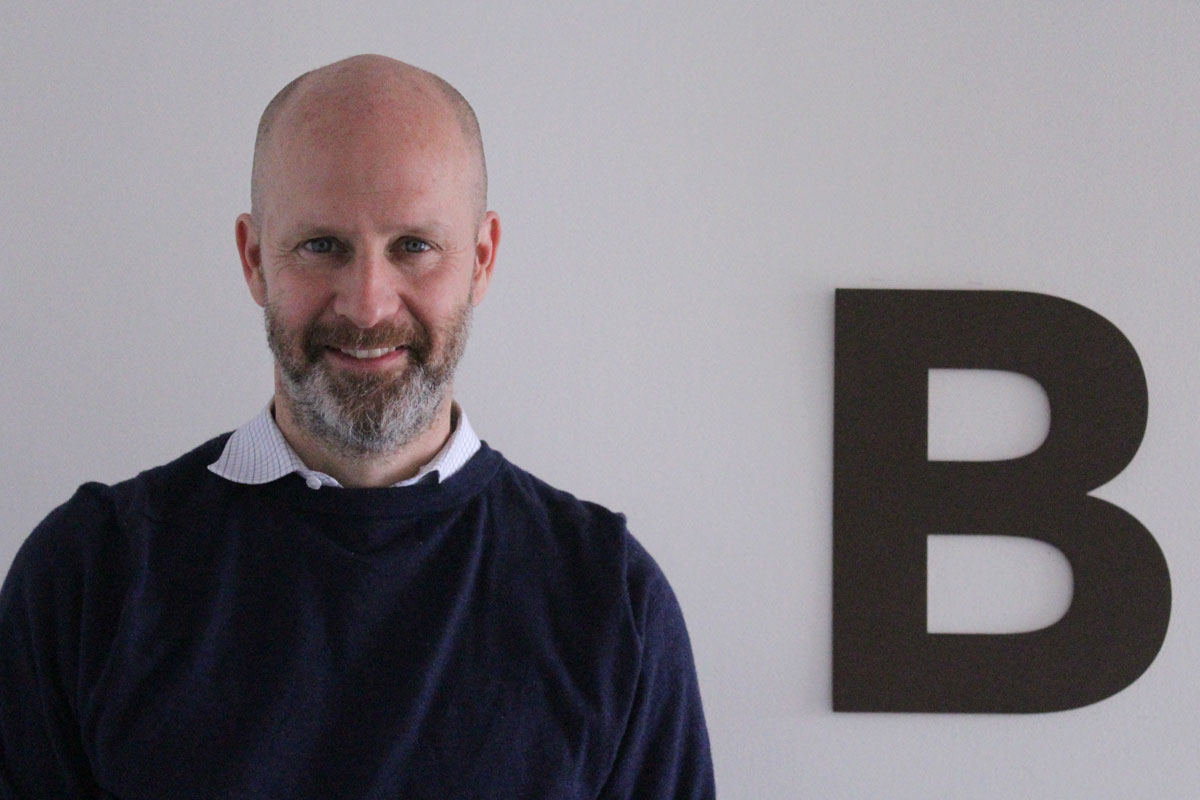 We used olive oil a lot before we had this business. Now we just use butter. It just makes meals taste better.
Located in Atlanta, and sourcing only the best ingredients for your plates, Andrew and his entire team are making sure butter is being done in a good way, so you can too.
First, browse Banner Butter's recipe blog for inspiration and tips on how to make the most decadent béchamels and other savory dishes with their butter. And then click over to Farm'd to get the butter straight to your kitchen.