We Took On The Mob For You -How Urban Gardening Is Growing In Georgia
We planted some trees for a beautiful spring Georgia… Well, we helped some awesome arborists and urban gardeners plant some trees for our state. Which is how community works -so join in next time!
As winter slowly moves to spring, urban gardeners all over are busy turning grass and soil into magic. They're not pulling any rabbits out of hats -but for many communities in metro Atlanta, having fresh produce in their neighborhood is just as wonderful.
We all rely so much on the heavy lifting of Georgia's farmers, so we have every reason to give them a boost whenever possible. Technology (portable water filtration, anyone?) is becoming a huge way to support the declining agriculture industry in Georgia. But we know as well as you that it's tough to resist the call of good-ol' fashion dirt and roots.
That's why we worked alongside Crop Mob participants to clear debris, tend to an old and ready-to-bloom peach tree, and get blueberry trees in the ground at Atlanta's Westview Community Garden on a rainy Sunday. Led by arborist Robby Astrove and community leader Abiodun Henderson, volunteers tended to the land that will produce food that is free to the community.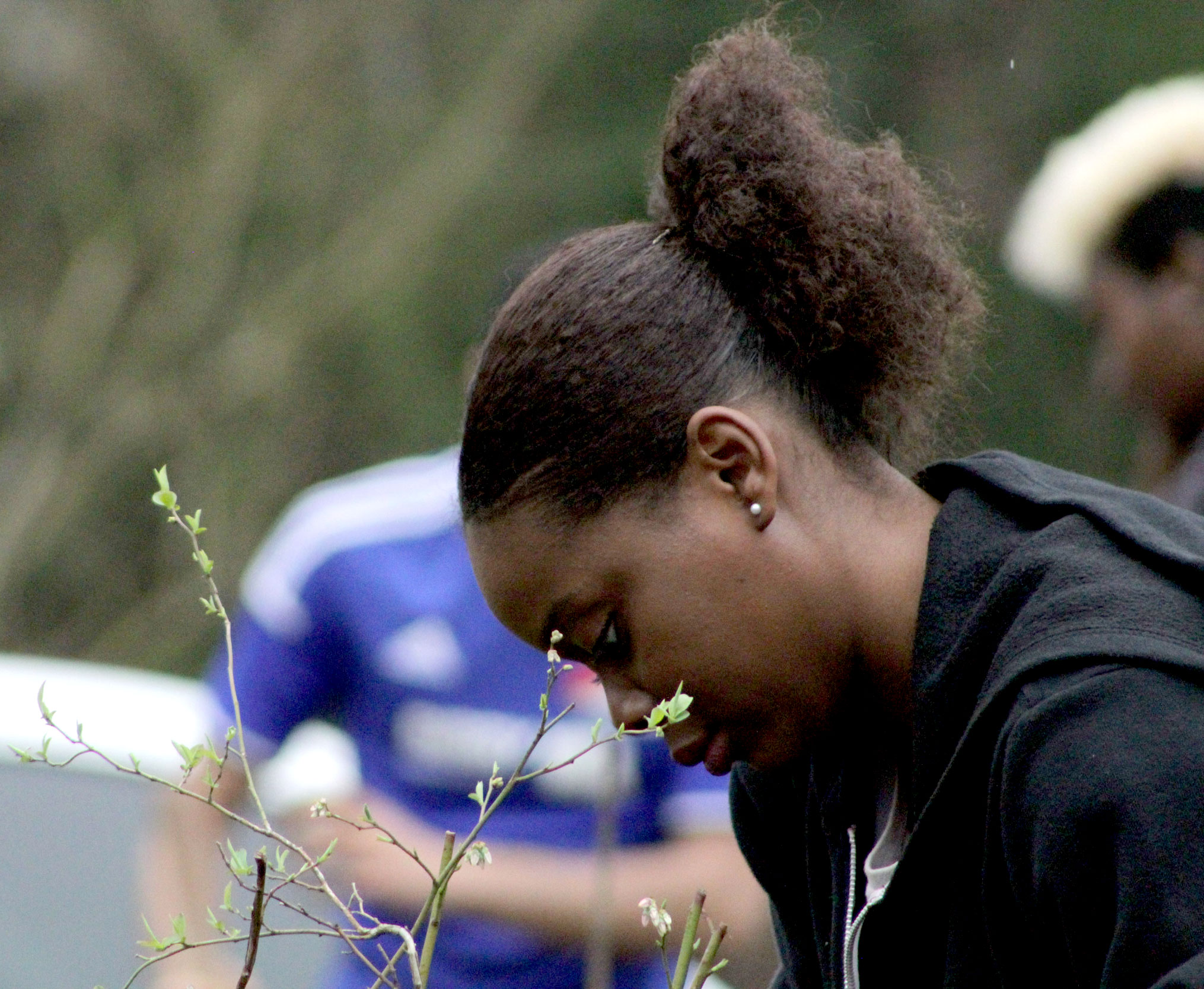 The Crop Mob called for a Mega Mob at the end of February as local gardeners and communities usually ready their land for produce -and boy did Georgians come through. Almost 90 community members and agriculture supporters volunteered at 7 metro Atlanta gardens to prepare for a new season of growing.
Get Your Hands Dirty
It's extremely important to show up and get your hands dirty (even if you're a tech company!). Urban gardens were considered "trendy" in the late 1990's but today they make up at least 33% of farms in the U.S -so produce in city grounds is here to stay.
In Georgia's biggest urban dwelling, there is always room to grow. More than half a million people in metro Atlanta live in "food deserts", with no access to grocery stores and especially not fresh produce. Community and urban gardens are solving this problem, as the Urban Agriculture Committee reports that for every $1 invested in community gardens, the garden returns around $6 worth of food, produced mere blocks from neighborhood homes.
That kind of valuable food and land in any urban landscape makes the area a hotspot. The gardens build safer and healthier neighborhoods by raising property value and bringing new members to the area that are eager to take part in community projects like gardening, Westview Community Garden leader Abi Henderson states.